
Behaviour
Options¶
Global Settings
This options apply to all terminals. If you need a particular terminal to behave differently is best to configure the look and feel options at the connection level.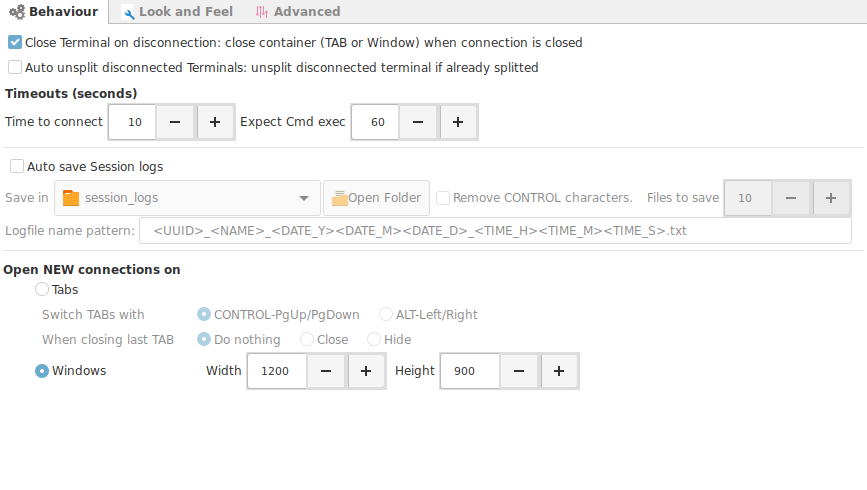 Close terminal on disconnect

Enabled. The terminal will close immediately after : you type exit, a network error, disconnection from the server.
Disabled. You will be asked if you really want to close the terminal.

Auto unsplit disconnected terminals : Same concept as previous option but with slit terminal.

Timeouts

Time to connect : How many seconds to wait to establish new connection.
Expect CMD exec : Time to wait for an expect sequence to execute.

Auto save Session logs : When enabled, will save a log the complete session in a file for all established connections.

Save in : Location to save logs
Remove control characters : Will clean the logs from all terminal control characters. Just leave a clean text output.
Pattern for the filename

Open new connections on

Tabs

Set the key combination to switch tabs.
Set the action to perform when closing the last tab.

Windows

Set predefined Width and Height.